LeCompte Renovations
FEATURED SERVICES
Contact LeCompte Renovations TODAY for a Quotation on your next project!
The Owner of LeCompte Renovations, Robert LeCompte, got into this business because he loves to work with his hands. He started the majority of this business with wookworking. If you are looking for a custom piece of cabinetry, he can build it. He offers superb wood working skills, fine attention to detail and a top-notch quality piece of work.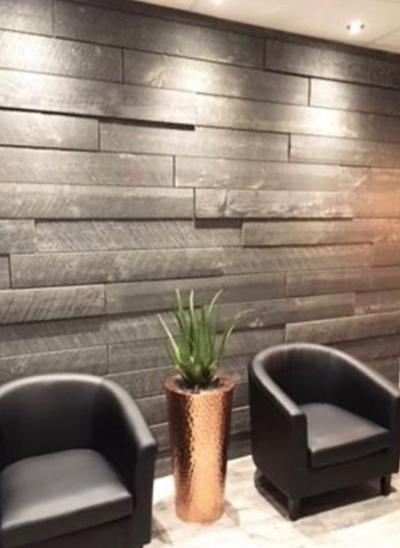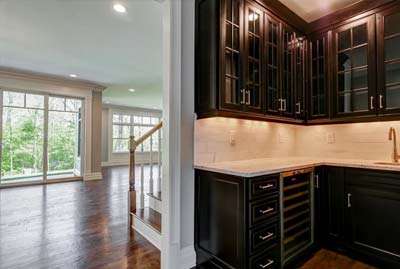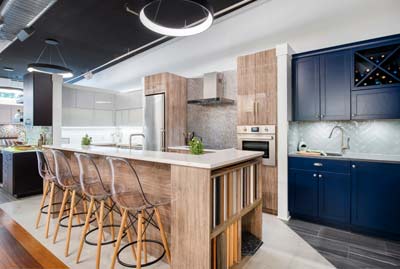 Contact LeCompte Renovations TODAY for a Quotation on your next project!
Since 1986, LeCompte Renovations has been dedicated to the art of fine residential construction and renovation in the Tri-Ciy Areas. LeCompte Renovations proudly offers a professional, qualified and a proven approach to home renovations.
We believe in high quality work, done the right way and completed within your budget. We take projects from beginning to end, from the initial design plans, to the last finishing touch. You'll find us to be fast, reliable and deeply committed to exceeding your expectations.
Situated in the heart of Cambridge, were proud to offer our clients the utmost is quality and craftsmanship for all your home improvement needs. We specialize in everything from unique custom cabinetry work, one of a kind bathrooms, to user friendly kitchens and extreme house hold makeovers.
LeCompte Renovations
WHAT OUR CUSTOMERS SAY
Feedback & Testimonials from our customers!
The basement in our house was old, outdated and smelled a little like mothballs. We never used to go down there. We finally decided to go ahead with our basement renovation after we met with Robert. He had originally just came to give us a quotation, but in the end, opened our eyes to the possibilities of our grungy old basement. We are now down there almost every evening, and even have a small workshop for Dianne's crafts. Working with you guys was great and we look forward to working with you again soon.
One example is when we decided to add a bathroom in the lower level of our house. Robert designed the project, taking into account the limited space and the location of existing windows. His bid was very reasonable, and he quickly completed the project. We have been most pleased with their work, not only on the bathroom construction project, but also on the many other projects we've completed since then.
We recommend LeCompte Renovations for any contractor work, and would be pleased to discuss his capabilities with anyone who wishes to inquire.
LeCompte Renovations has been a superb contractor for us. My wife and I have used them for many construction and repair projects at our home over the years. Each job has always been completed quickly, efficiently, and for a reasonable price.
Thanks so much Rob for all your hard work. I was very impressed with you and your teams diligent work over the course of kitchen renovation. You were all always friendly and more than willing to answer the many, many questions we had. We absolutley love our kitchen and spend so much more time there now, it is everthing we wanted and more. I will definitley be calling you to book our bathroom reno when were ready to get started. Thank you again.
We had just purchased an older home and had many renovations that we needed done to make it our dream home! We were on a tight schedule with a baby on the way. LeCompte Renovations went into the home finished all projects on budget and on time. Thank you so much for all the hard work and time you put into our home.
I am so happy with my bathroom and I find myself steady standing at the door and looking in. It is such an amazing transformation and I am really thankful to have chosen LeCompte.
Renovation on my 100 year old home was completed on time and budget by Robert and Blake. My wife and I were very pleased with the results of the work they did. 2 bathrooms and a bedroom gutted to the studs and re built. Never easy on an old warped building but the end product is amazing. I definitely recommend.
We bought a one level home since my knees just aren't what they used to be, but the bathroom needed some alterations if we were going to continue living on our own. Robert and his crew were a huge help. They widened our door way, and informed us of other simple modifications we could make to extend our independence. All in all, very happy with our new bathroom and very happy with LeCompte Renovations. 5 star all the way.
Robert from LeCompte Renovations gave a fair and detailed estimate that I was able to compare to others bidding on the same job. When we signed, Robert was busy with other jobs (a good reputation will do that!), and Robert committed to starting about two months out. Sure enough, the crew showed up each day at the promised time and worked through each full day. They cleaned up the area before leaving every day. Robert often asked for our input whenever there was a choice/decision to be made. Our project went off without a hitch and we couldn't be more pleased.
Have used these people a couple of times. Always finished on time and on budget. A lot of creative solutions come from them as well. A big help in planning our projects.
The staff at LeCompte Renovations do a fantastic job of caring for their customers. They care about their work, their products, and the customer's satisfaction in the final result
Knowledgeable, professional, friendly, on budget and on time. Actually, early. They finished my basement and I couldn't be happier. Thanks Robert!!
Robert and his team finished our basement which included a beautiful 3 piece bathroom as well! He did an exceptional job with excellent attention to detail. The finished product is beautiful, solid and just what we were hoping for! Amanda was great to work with as well and helped to keep everything running smoothly. We are happy to recommend LeCompte Renovations to all of our friends !
LeCompte Renovations completed a master bathroom makeover for us. Robert and his staff were very helpful with every step of the process, from quoting to finished product by offering great though and explanation of work being done. The work was done in a timely and efficient manner and when an item was on back order and would not be available in time to complete the install Robert communicated right away up front that we could source an alternate item and that it would be at a slightly different price. I would not hesitate to refer LeCompte Renovations to my friends and family.
Renovations with Le Compete turned into the most wonderful experience I could have possibly had at my condo.
Bob and his crew were the BEST. Bob gave me a very detailed quote as to what he was going to do and a time line. All proved to be accurate and better. I had given him a list of what I wished for and he exceeded all expecting.
They worked everyday at a unbelievable pace. His work is quality. You can certainly tell
He enjoys his work by his attitude. Everything he does is perfection. NO SHODDY Workmanship from him and his crew.
I now have a perfect place that I never dreamt I could have.
I will enjoy many happy years here.
Robert highly skilled craftsman charged reasonable price. Very professional on time. Would use Robert again.
Very Pleased. Excellent workmanship and done when promised.
Bob was very pleasant to deal with and offered great advice on material selections. We know we got great value for money and have recommended LeCompte Renovations to family and friends. Would call without hesitation for next project.
Amazing!!!!! We could not be happier with our 2 new bathrooms . From quoting to design suggestions all the way to completion, Robert and his team were great to deal with. Was on time every day and very respectful of our house and clean during the process. No big mess was left behind and at the end of each day, all was in order. Along the way, Robert kept us in the loop on the progress, answered any questions we had and kept true to the agreed timelines. Would definitely recommend to anyone looking to do home renos. Thank you LeCompte Renovations.